Power Platform – explained for businesspeople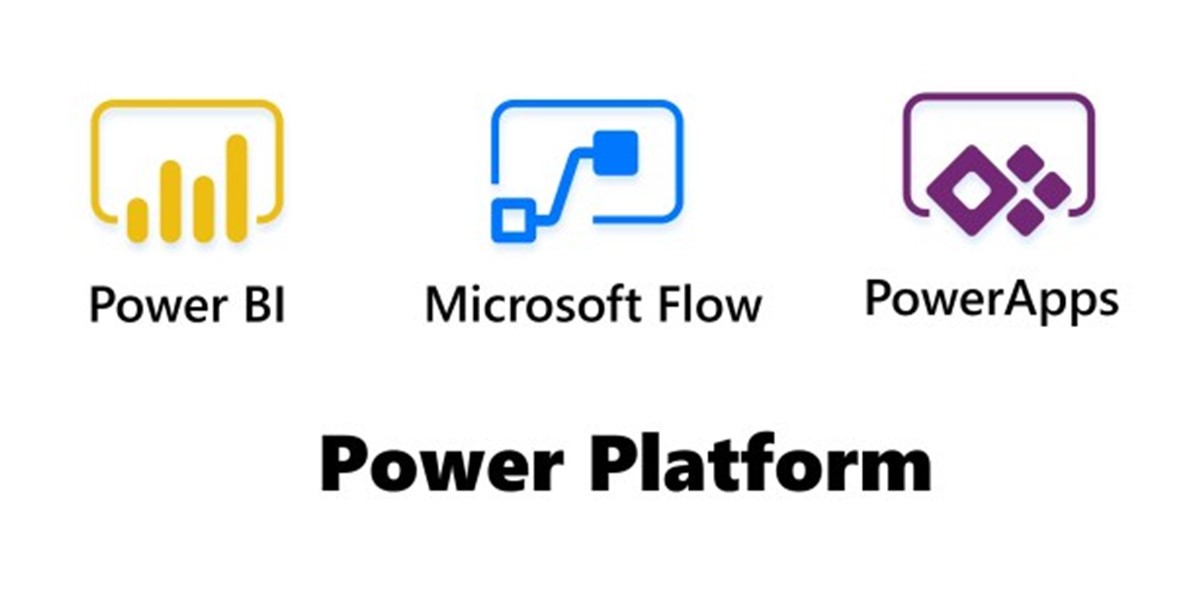 First, I need to set the scene.
Over the last decade, we have seen how 'the cloud' has transformed how we do business by simplifying the delivery of technology and allowing organisations to consume services economically. For the cloud to be successful, a fundamental change in how solutions are delivered was necessary. Technology appropriate for on-premise servers and applications needed to be replaced with robust cloud enabled platforms with suitably purposed solutions.
Customers demand performance, cost reductions, enhanced capabilities as well as the offloading of risk to professional organisations offering specialised services. To fulfil the promise of the cloud, changes were necessary on a grand scale. Microsoft to the rescue.
Microsoft, while predominantly known for their on-premise software: Office, SQL-Server, software development tools and Windows, have operated a cloud-based platform for over 20 years. They were well placed to position themselves as a leader in the cloud marketplace. The Microsoft leadership team has also changed over recent years and a new focus has emerged. Microsoft created an environment whereby organisations could invest in their cloud and easily piece together the myriad of technologies required to make such an environment successful.
This cloud platform is called Azure and you can invest in a vast range of services available online. More often than not, you will want to get a software professional to assist you in piecing together what it is you need. But in the cloud this can be achieved much quicker and more cost effectively than before, and we are seeing better options being made available for the 'citizen developer', a term coined for ordinary people who can create solutions. In Microsoft speak, the Power Platform is an environment that supports citizen developers. Often referred to as a Low-code / No-code development environment.
Included in the Power Platform are;
PowerApps which allow anyone to develop business web and mobile applications without writing code
Power BI which is a modern-day business intelligence solution (reporting tool on steroids)
Flow which enables a non-technical user to automate relatively complex business processes across multiple applications, e.g. Dynamics 365 and SharePoint
These tools and many more such as Office 365 and Dynamics 365 all run on top of the Common Data Services 'CDS', enabling standards and the use of common data across your organisation. If you have a prospect entered in your CRM, it makes sense to use that same data elsewhere rather than replicating it in other applications and having the headache of maintaining multiple versions. CDS allow you to operate in this modern-day manner. Dynamics 365 (CRM) can and should be deeply entwined with your PowerApps, sharing the same data and achieving results your way.
OA Systems have many years experience developing PowerApps and can assist organisations to get started in a Power driven cloud. We advocate a collaborative partnership with our clients, where we understand your business and work with you to achieve your goals. Your success is our success.
Check our Case Studies for examples of how we've helped various companies realise the benefits of Customer Engagement...
OA Systems did a brilliant job of updating our Microsoft CRM4.0 to Dynamics 365. The process was smooth from start to finish and they completed on time and on budget.
Highly recommended.

Brendon Reid, Managing Director, Automation Associates Ltd
The OA Systems development team has a really detailed understanding of every layer of our business

Ayla Hutton, Technology and Projects Manager at Safety 'n Action
Building C
Level 1/95 Ascot Avenue
Greenlane
Auckland 1051
We are always looking for people who are excellent and passionate at what they do to join our team. If this sounds like you then we'd love to hear from you!