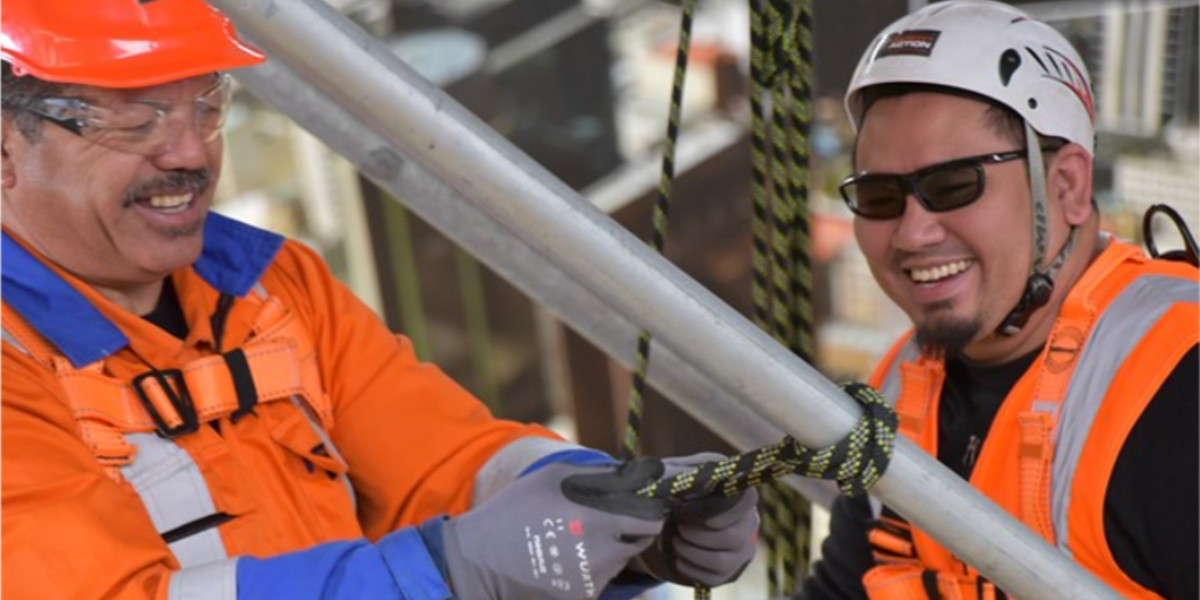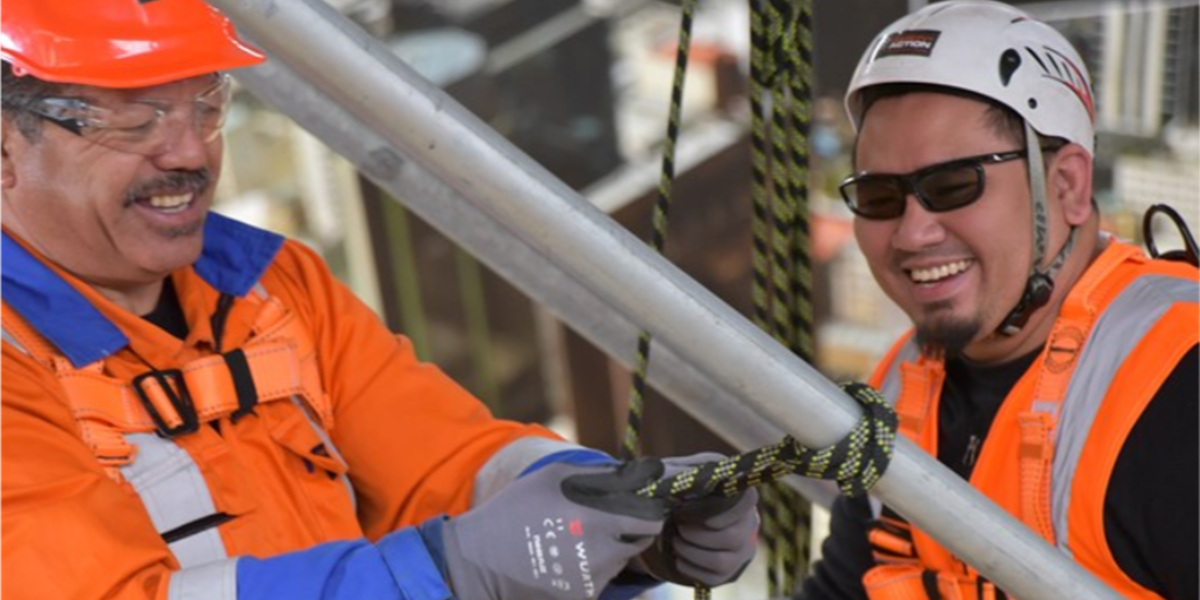 Safety 'n' Action optimises service delivery with customised CRM and Customer Booking Portal
Safety 'n Action is New Zealand's leading provider of Health and Safety training and advisory services and they take their mission to transform New Zealand's Health and Safety Culture very seriously. To achieve this, Safety 'n Action's highly skilled team work collaboratively with industry, businesses and students to ensure that they achieve the best learning outcomes that make a meaningful impact on the way organisations and individuals manage their health and safety responsibilities. 
Business need
Private training company, Safety 'n Action had an outdated CRM system that wasn't supporting business growth and goals. Its two basic functions – booking and sales leads - supported just 20% of the company's critical business requirements. Recognising the need for an updated CRM system that would support at least 80% of the business's activities, Safety 'n Action's IT manager started researching CRM solutions and providers. Quite quickly, it was clear that Microsoft Dynamics would be best suited to the business, and that OA Systems was the best provider to deliver it.
Another key area of business that Safety 'n Action knew needed changing was the way that customers booked and paid for their courses, who was attending courses and when.  They wanted this to be an automated self-service offering, giving control of booking and course information to the customer. This would enable them to grow the business while keeping sustainable staffing levels.  With course bookings of between 2500 and 3000 per month, offering a self-service option would increase customer satisfaction and experience.
Key challenges
Never-ending growth and evolution was the main challenge identified by Ayla Hutton, Technology and Projects Manager at Safety 'n Action. "Our business changes all the time so we needed a system that was flexible and easily adapted. We regularly need to adjust our CRM to capture additional information, new products or unit standards or adjust workflow processes to cater to our customers and the ongoing industry changes".
Ayla states "Our business has experienced rapid growth over the last four years, so being able to consistently deliver on time and live up to customers' and stakeholder expectations is an ongoing challenge."
Solution
Safety 'n Action took a two-step approach to reaching their goals with the CRM and Booking Portal developments.  It was decided to implement the new CRM solution first and then once that was bedded in, develop the online booking portal.  Managing the projects separately would mean less business disruption for both staff and customers.
Microsoft Dynamics Gold Partner, OA Systems presented their CRM capabilities to the team at Safety 'n Action, demonstrating their ability to do custom coding and provide ongoing support. Ayla says "We liked the OA team from the minute we met them. They were very transparent about their capabilities, making it clear where they might need to bring in third party applications." After an initial meeting, Safety 'n Action agreed to have their business scoped for a new CRM. OA Systems reviewed the end-to-end business structure, departments and processes. This information was used to identify a solution that centralised client engagements in Dynamics CRM, while also integrating transactions with the new financial system (Dynamics NAV) and passing accreditation back to the NZQA database. When implemented, the new CRM solution supported event participation, course booking, skills matrix, certifications, on-boarding, travel/time management, trainer reviews, integration with NZQA, NAV integration, reporting and marketing with Click Dimensions.
Key outcomes - CRM
a single version of the truth
visibility via dashboards of key business drivers
team members can see the entire history of customer engagement
automation of processes to put the right information in front of the right people at the right time
integration with external systems (NZQA/NAV) to minimise data entry and increase efficiencies
live integration with their website showing live availability of course options
live Integration with RESCO (Trainer Schedule Application) which manages the trainers assigned work allocation, scheduled courses assigned, induction records, skill records and reporting requirements to 35+ trainers
integration with Group Calendar Application which displays all course event information in an overview format to support the scheduling and logistics teams
marketing automation that makes it quick and easy to identify and market to specific stakeholders
quick reporting to client's managers directly from system data
centralised repository for managing trainers' skills and certifications
centralised repository for managing all course information, PPE and Course requirements
centralised repository for managing all business and customer rate cards
Solution – Booking Portal
Once the CRM implementation was completed, Safety 'n Action started the next project which was to develop the online booking portal.  The objective was to have a solution that offered customers the ability to book online, check on course information, payments, attendees etc that integrated to the new CRM solution and operated via the website.  Once again, they turned to OA Systems as their development partner.  The integration to other internal applications made the project challenging and the requirements were extensive. Safety 'n Action has some unique business processes that needed to be incorporated into the solution.  Based on ADX Studio from Microsoft, OA Systems developed a platform for the online booking portal.  They also worked in partnership with Terabyte for the web components and visual design.
On 30 August 2018, the system went live and over 500 customers to date have been switched over to the new portal.  The objective being that 75% of Safety 'n Action's customers will be converted to a self-service model giving them more control, quicker access to information and accurate training records about their staff.  It was a huge transition for both internal staff and clients, but there has been a very positive response and with a few minor teething niggles which were worked through quickly, the implementation went as smoothly as we could have expected. 
Key Outcomes – Booking Portal
a single record for each customer holding all training course information
a self-service option for managing bookings, attendees and making payments
automation of processes to put the right information in front of the right people at the right time
customer has 24/7 access
immediate and fast access to information and reporting features
visibility of attendee history and competency results
Safety 'n Action can now invest more time in providing their clients with exceptional customer service, advice and proactive engagement.
Results
Ayla Hutton says one of the biggest benefits stemming from the new CRM is transparency of end-to-end system information. "In the past everything was silo-driven and nothing was connected.  So naturally data was disconnected and unreliable. Now we have a true master source of information which empowers critical decision making across all aspects on the business."
The company has gone from a CRM with just two functions to one with 20 functions, and this means more can be done with fewer people.  The booking portal has meant that our customers have the best customer experience, information at their fingertips and the ability to book, pay and track information online.
"In terms of actual service delivery for a customer, the turnaround is about a quarter of what it was. We've also been able to handle the growth factor, in terms of increased bookings and assessments to be processed, without putting more people on to do it. The system is handling the load.  We are confident that the company can continue to grow at a faster pace than before, can handle future business and customer growth and aligns us well with our strategies around continuous improvement and customer experience.
Safety 'n Action has an ongoing relationship with OA Systems, to ensure the CRM has optimal levels of support required for business growth and continuous improvement of the customer experience. "The OA Systems development team has a really detailed understanding of every layer of our business, which we have found really beneficial. Because they know so much, they can be proactive and foresee issues before they can become major problems."
Check our Case Studies for examples of how we've helped various companies realise the benefits of Customer Engagement...
OA Systems did a brilliant job of updating our Microsoft CRM4.0 to Dynamics 365. The process was smooth from start to finish and they completed on time and on budget.
Highly recommended.

Brendon Reid, Managing Director, Automation Associates Ltd
The OA Systems development team has a really detailed understanding of every layer of our business

Ayla Hutton, Technology and Projects Manager at Safety 'n Action
Building C
Level 1/95 Ascot Avenue
Greenlane
Auckland 1051
We are always looking for people who are excellent and passionate at what they do to join our team. If this sounds like you then we'd love to hear from you!