Surf Life Saving New Zealand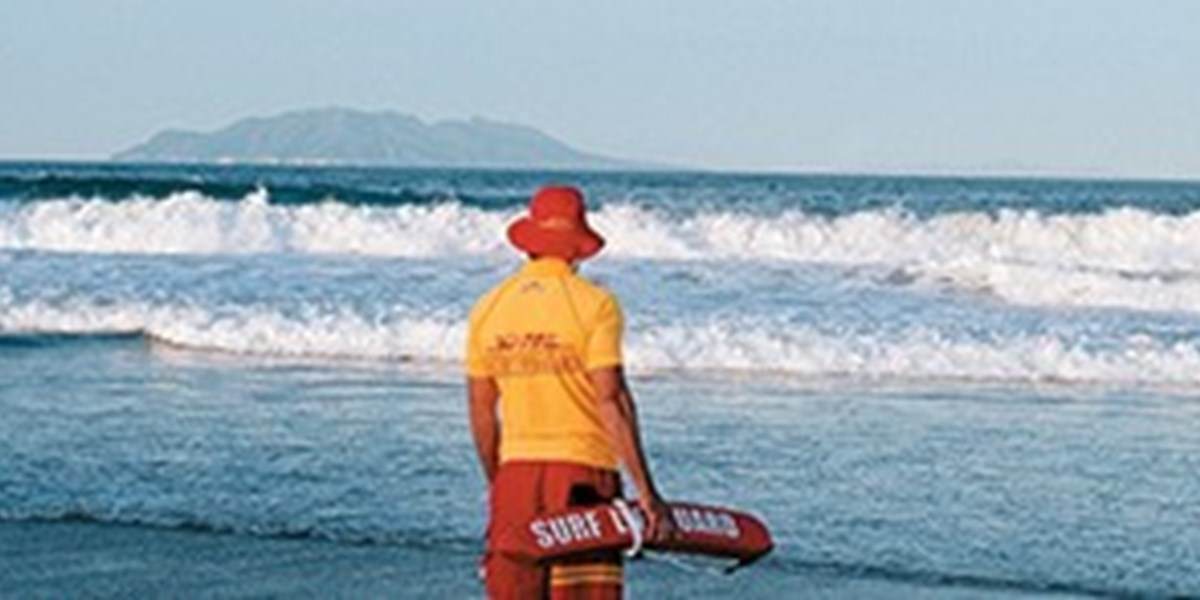 A life-saving solution using Dynamics CRM
The 17,000 members of Surf Life Saving New Zealand Inc. (SLSNZ) – the majority of them volunteers - are powerfully motivated to save and protect lives in the water.
Every summer season, the charity's network of 74 clubs rigorously patrol our beaches. Every day members set out the red and yellow flags to show the safest place to swim, train new Surf Lifeguards in how to identify potential victims and potential dangers, and proactively work with the public to reduce the chance of trouble. Every year, Surf Life Saving patrols over 80 beaches, visits over 450 schools to teach Kiwi kids how to stay safe at the beach and makes more than 1,000 rescues.
In 2014 alone, SLSNZ carried out over 85,000 preventative actions during 214,000 hours of beach patrols.
Turn of the tide
In 2014, SLSNZ recognised that the tide was on the way out for their legacy membership management system. Their custom-built platform recorded club details, membership and activities. All changes required hard-coding and over the years around 100 reports had been developed to provide SLSNZ with the data they required. While it had served them well, the system had aged from a technology perspective, and now struggled to support the SLSNZ's vision for the future.
SLSNZ wanted a modern technology platform with all the benefits of online administration functionality for their 74 clubs. They were keen to give self-service capability to their members, with the option to add a mobile solution later on. They wanted flexible data visualisation, charting and reporting mechanisms to support SLSNZ administration staff, who are responsible for providing key metrics on patrol call outs, rescues, and outcomes.
Ideally, the solution would integrate with EnterNow, a speciality competition/event entry software solution. Also critical to SLSNZ was a flexible security model which would safeguard their structure and personal identity protection.
Setting the flags
SLSNZ scoped their broad requirements and set about identifying a potential new platform. There were several key project considerations.
As an NGO (non-Government organisation), and largely reliant on the goodwill of sponsors and charitable grants, SLSNZ had a very tight budget for both the project and ongoing licencing. The implementation timeframe was equally tight.
Deployment had to happen in the window between the end of the 2014 summer season and the start of the 2015/2016 season.
Volunteers keep SLSNZ afloat. So, there's a considerable level of diversity in users' computer abilities and their personal computing devices. The solution SLSNZ needed had to be intuitive, easy to use with little or no training, and work across a wide range of devices.
Because historical data plays a critical role in the charity's planning and funding analysis, it was important that information from the previous ten years was migrated to any new solution. SLSNZ is a lean organisation with no internal technical team, so the project's success depended on choosing exactly the right partner and the right solution.
To the rescue
SLSNZ were introduced to OA Systems (OA) by a consultant with a strong background in advising NGOs. Initial discussions quickly established that OA had the attitude, skills and experience to make SLSNZ's project a success. Microsoft Dynamics CRM was identified as a powerful and flexible solution choice. And one of the first things OA did was to assist with arranging not-for-profit Microsoft CRM and SQL on-premises licences, to address SLSNZ's pressing budget issue.
The OA solution has two main components. Microsoft Dynamics CRM 2015 handles SLSNZ's core information repository and user interface. While ADX Studio portal technology, integrated directly with Dynamics CRM, provides membership self-service, and club administration functionality.
The solution provides up-to-date, interactive, and instantly accessible support to the SLSNZ's three main user types; staff, club administrators and members.
Both SLSNZ staff and club administrators use Dynamics CRM to manage the myriad processes behind organising and monitoring club memberships, awards, qualifications, activities, patrols, incidents and beach conditions. The easy-to-use platform makes administration tasks less complex and faster to complete. Sophisticated reports can be generated at will using the inbuilt Dynamics CRM functionality.
Specialist club administrators, such as 'patrol captains' use the web portal to perform tasks specific to their role. This includes setting up complex patrol rosters, made up of members with a specific combination of skill sets. Rosters had been a challenge for the SLSNZ for a long time, with each club preparing and presenting them in a different way, using anything from a handwritten poster to an emailed Excel spreadsheet. Now the approach to roster preparation is streamlined and consistent.
Individual club members can now visit the self-service web portal and update their personal details, or manage those of their family, check their qualifications and awards, and confirm their participation in club activities. With members maintaining their personal details SLSNZ administration has accurate and up-to-date information at their fingertips.
Saving the day
SLSNZ now have a premier organisational patrol and management solution with a future.  OA Systems delivered the project within scope, cost and timeframe. Staff, club administrators and members alike, all benefit from the efficiencies the solution delivers to the organisation. They also appreciate the way it frees them up to do what they do best - keeping Kiwis safe in the surf.
Matt Warren, Grants, Fundraising and Projects Manager said, "The system OA have developed will help keep more lifeguards on the beach saving lives rather than being in the office filling in forms."
Check our Case Studies for examples of how we've helped various companies realise the benefits of Customer Engagement...
OA Systems did a brilliant job of updating our Microsoft CRM4.0 to Dynamics 365. The process was smooth from start to finish and they completed on time and on budget.
Highly recommended.

Brendon Reid, Managing Director, Automation Associates Ltd
The OA Systems development team has a really detailed understanding of every layer of our business

Ayla Hutton, Technology and Projects Manager at Safety 'n Action
Building C
Level 1/95 Ascot Avenue
Greenlane
Auckland 1051
We are always looking for people who are excellent and passionate at what they do to join our team. If this sounds like you then we'd love to hear from you!